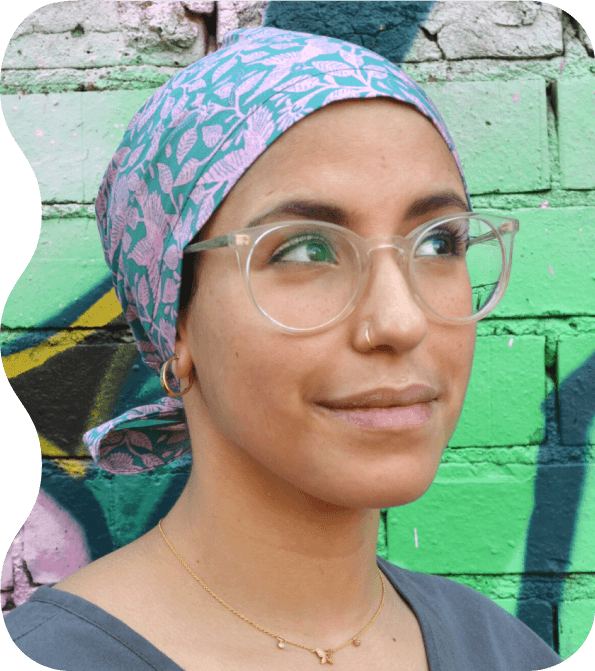 Most scrub caps are one-size-fits-all. We hate that.
Smitten stands for individualism and inclusivity, for people — not uniforms and systems.
We believe that no healthcare worker should ever have to squeeze their head (or personality) into a scrub cap that wasn't made for THEM.
Every doctor, nurse, and vet deserves a scrub cap made with consideration and care. Because healthcare people are people too. And very special ones at that.
Made with safe, medical-grade washable fabric.

Designed by doctors, for medical professionals.

Made in South Africa, for doctors everywhere.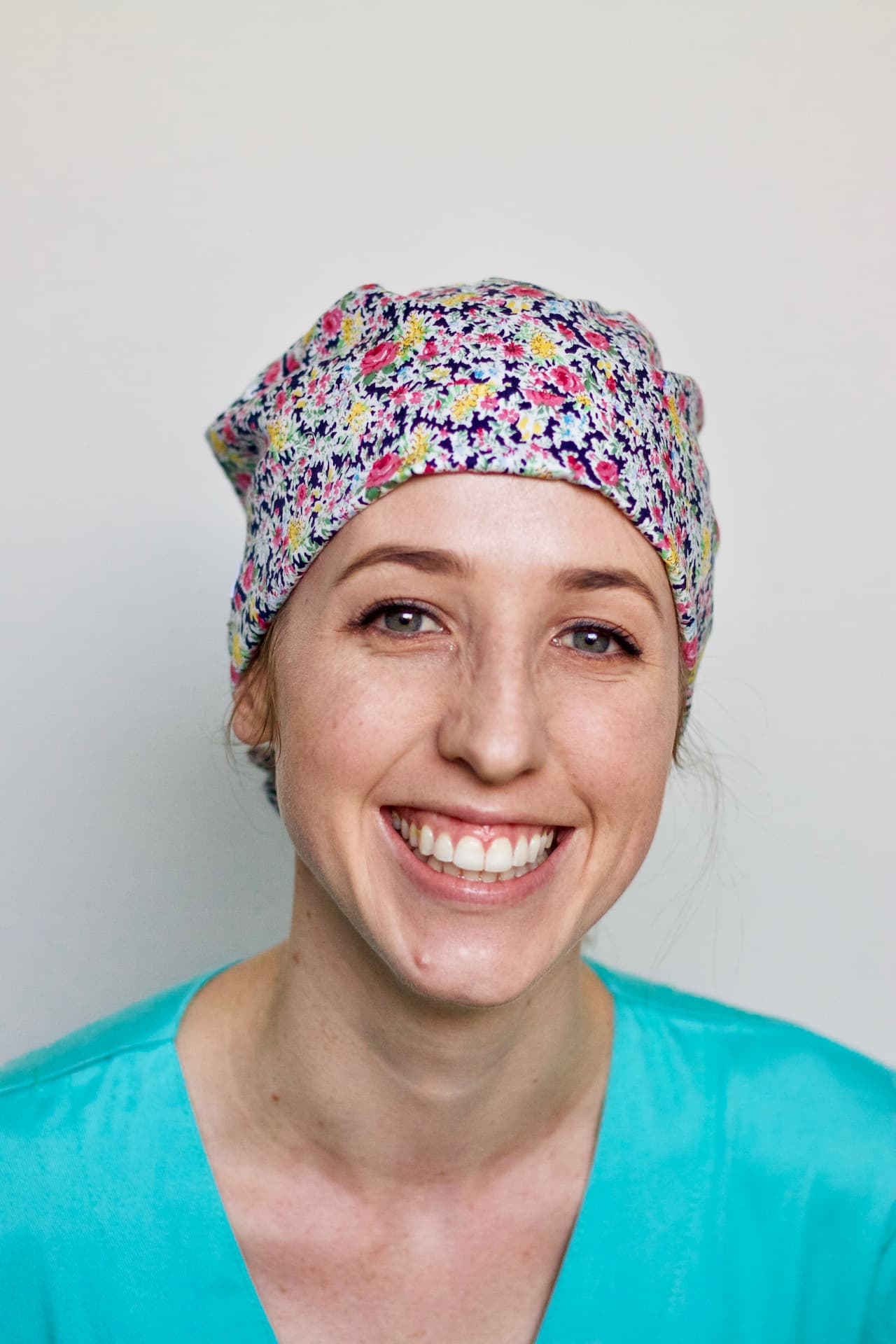 Founded by Savannah
Savannah founded Smitten after seeing how wearing a patterned scrub cap to her job as a medical doctor could brighten up her, and her patients', day. Standard scrub caps aren't designed to fit all heads — or personalities — and she wanted to solve this problem.

Savannah is a scuba and cat enthusiast. She uses her role at Smitten, to promote inclusivity, sustainability, and job creation as well as bring a heartfelt sense of joy and love to healthcare workers and vets.
Handsewn by Shelley
Meet the talented head seamstress behind Smitten Caps. Shelley is a mother of two & studied at Petersburg College & Emtonjeni Wolwazi (meaning "fountain of knowledge). Thereafter, she developed her skill in making traditional wedding dresses.
She has now set up her own workshop within the Olivenhoutbosch community and makes all of our Smitten scrub caps there.
One scrub cap at a time.
We partner with NPOs and NGOs that are making a world of difference!